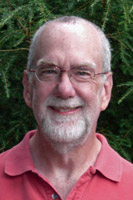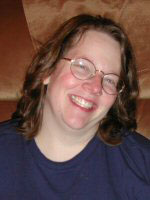 Originally born in the upper Midwest, both Dave and Marilyn worked the typical American dream of saving money, buying a home, and having kids. Dave was vice-president of a high-tech company and Marilyn taught at a high school. Then we found this little piece of heaven called Moosehead Lake while traveling enroute to Nova Scotia in 1998. We really enjoyed the area even though we were here for less than 24 hours.
Later, while looking to distance ourselves from the rat race, we thought we would see what the Moosehead Lake region of Maine had to offer for living and work. After doing some research about sporting camps, we decided to give it a try -- our families wondering what in the world we were doing. So in December 2000, we moved from the Rochester, NY area (pop. approx 750,000) to Beaver Cove, ME (pop. 104). The move involved Dave driving a moving van towing his car and Marilyn in the pickup truck with a 17 month old, 2 cats, and a dog pulling another trailer. We arrived just in time to be greeted by a typical Maine snowstorm.
Some call us foolish and others are envious. Some days we wonder who is right but we just have to look out our windows, go sit on the dock, or explore the woods to know, in our hearts, we made the right choices. We continue to be amazed at the beauty that is the Moosehead Lake region. We also discovered the people here in Maine are the best. We have developed many friendships and trust raising our kids here in this small community is a wonderful decision.
Upon checking into the camps, you'll be greeted by one or both of us along with at least one of our two kids and one or more of our "four-legged" family members.